 What is Eye-Load?
Eye-Load is a web-based system, designed to help you to prioritise jobs within your business. The simplest explanation as to how Eye-Load could help you is to compare and contrast it with older systems like T-Cards, Modulex and Kanban Boards. The key benefit of a system such as Eye-Load is that it works in real time and is accessible to everybody who needs it, whenever they need it.
How will Eye-Load benefit my business?
A system such as Eye-Load is excellent for a business owner as it allows you to monitor the health of your business in real time, 24/7. It can help you in finding the correct staffing levels, help you to reduce cycle times, help different departments of your business to work in synchronicity, and ultimately will help you to improve your profitability.
What our customers say about Eye-Load
"Having reviewed a number of different solutions within the market place, we decided upon Eye-Load initially for its simplicity and ease of use. In the short time it has been running in our business, we have already seen significant improvements in a number of areas. But even more beneficial has been the consistency of workflow it provides the productives whilst delivering valuable and accurate management information."
My bodyshop needs Eye-Load, what do I do next?
If you're interested in using Eye-Load in your bodyshop, please get in touch with us, so that we can discuss your business as well as pricing and logistics, then we can come to you and demonstrate our software to you in your premises.
We can provide any training that you and your staff require, through our partner Bodyshop Consulting.

10 Years of Success!
Fix Auto Nottingham have pasted their 10th anniversary, that says a lot about the power of Eye-Load, and them, we think!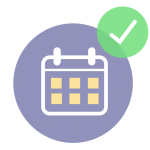 In a world of increasing time pressure, Eye-Load allows you to make the most of your days, with nobody wondering what to do next.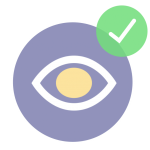 Eye-Load's interface will be intuitive for all of your staff, and within a few weeks of getting set up, you will find your productivity has increased without the burden of extra admin work.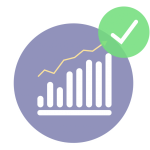 With Eye-Load, your business will perform to it's full potential, you will be able to pinpoint areas of your business that could be more efficient and minimise waste.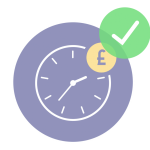 With Eye-Load you can reduce your cycle times, and make the most of your time, helping you to improve profitability and grow your business.
A powerful Dashboard at your fingertips
The main benefit of using a system like Eye-Load in your business is that it can give you real-time visual information about your business, and also about the progress of the processes you oversee. Eye-Load features a powerful dashboard giving you access to the most vital information about your business, whenever you need it.
This dashboard enables you to get a detailed cross-section of your business at a glance, and can be accessed by smartphone, tablet or computer, meaning wherever you are you can keep an eye on your business and ensure it is operating at maximum efficiency. This will allow you to see visually the bottlenecks that are negatively affecting your cycle times and productivity as a whole, helping you to perfect your staffing and ensure the right technicians are working in the correct department for the best possible throughput for your business.
The performance widgets on your Eye-Load dashboard can be set to show you this vital information on a range of timescales from 7 days to a 12 month period, and on top of this, your dashboard is customisable, you choose which widgets you require, and what timeframe you'd like to see the information on.